We love what we do and we take care of you.
Advantages
Experience
15 years of continuous development
Quality system
Strict control of all processes
Complex services
Single source responsibility
Top grade professionals
With over 10 years of experience, who undergo regular trainings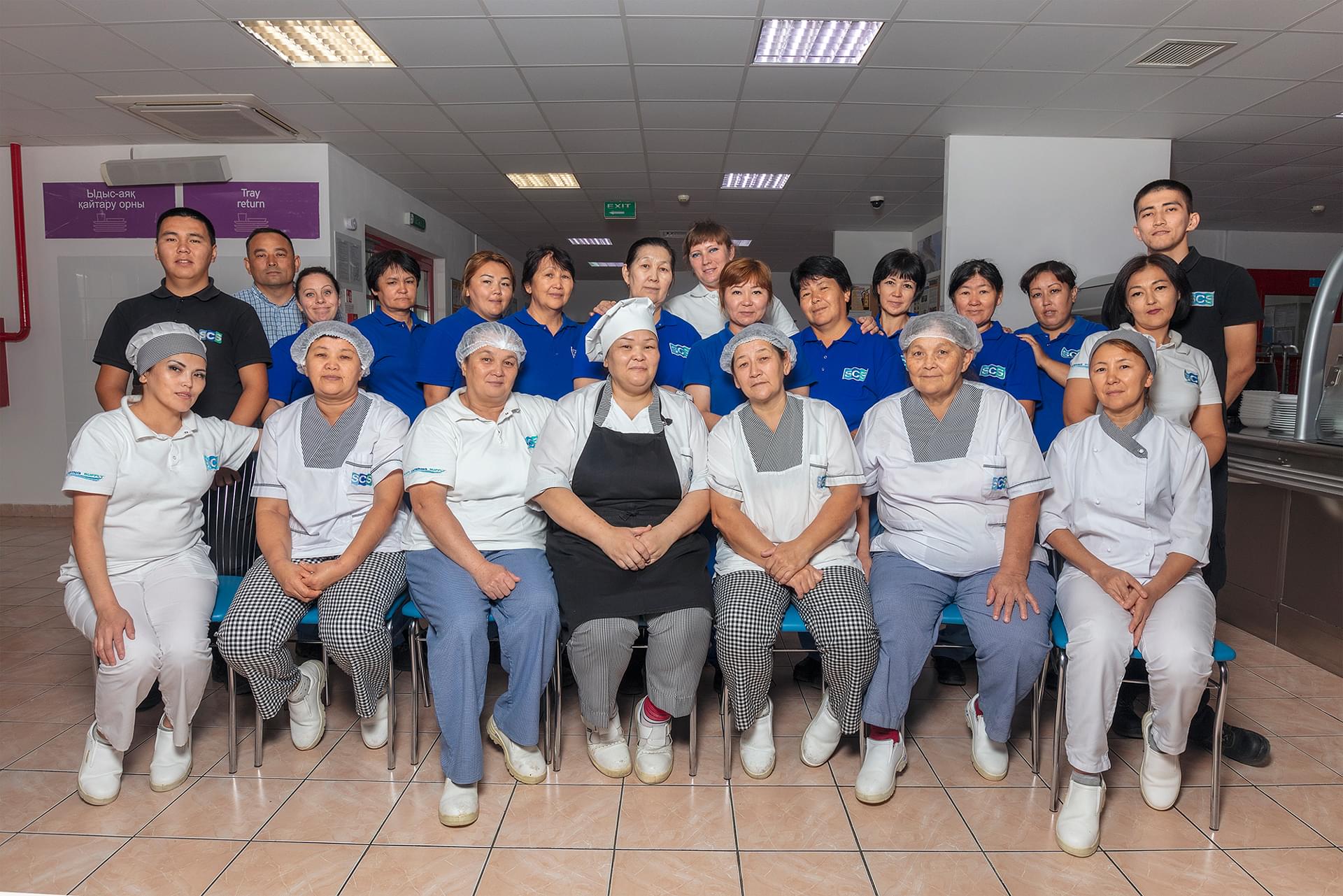 We have been providing service of offshore and onshore industrial facilities since 2006.
We provide service of any facilities
Work camps
Offshore platforms
Apartments
Floating hotels
Vessels
Remote sites
Temporary residential units at construction sites and emergency locations
Your benefits:
Single source responsibility
In cooperation with strategic partners Ships Catering Supply is capable of providing turn-key services from camp construction to full camp management, including catering, cleaning, landscaping, waste disposal, transportation and many others
Facility engineering / design for complete optimization
Facts and Figures:
12
Offshore and onshore facilities serviced
117
Employees with over 10 years of experience
Every day we:
Keep 100,000 м2 of residential and office premises clean
Cater to 2,700 people
Cook 5,500 kg of food
Serve 9,900 dishes
Maintain 170,000 m2 of industrial facilities
Maintain 33,000 m2 of residential facilities
Our experience
2006
Establishment of the company
2007
First contracts signed for maintenance of Karlygash, Shkotov, Caspian Princess floating hotels
2008
Maintenance of Balkhash living quarter
2010
Maintenance of Nur and Shapagat floating hotels for Kashagan Project
2011
Maintenance of Novruz living quarter
2013
Maintenance of Caspian Explorer drilling platform
2014
Provision of services for Offshore Operations Support Base in Bautino
2015
Construction and subsequent maintenance of the work camp in Astana for engineers and technical workers involved in Expo 2017
2016
Maintenance of the life support systems at Maersk work camp We were granted the title of "Industry Leader" among the best companies in the sector in the territory of the Republic of Kazakhstan.
2017
We obtained ISO 9001 and ISO 22000 Quality Management System Certificates Maintenance of Caspian Offshore Construction hotel in Bautino.
Provision of catering, laundry and cleaning services. Full maintenance of all the life support systems We captured gold in the "Leader of the year" rating of the Republic of Kazakhstan under the category "Contribution to the State Budget"
2018
Maintenance of Shkotov, Caspian Princess floating hotels for SemArco
2019
Maintenance of Samal work camp for NCOC under Bolashak Project, Atyrau Educational Center and Offshore Operations Support Base in Bautino.
Provision of catering, cleaning and laundry services. Maintenance of life support systems for buildings and facilities with the total area of 35,000 m2.